Where to Stay in Central Kalahari
Luxury camps in Central Kalahari
Because Central Kalahari is government-run, there are limits on hours of operation. Game drives are only allowed between hours of daylight, which means pre-dawn morning or night drives are not an option. For this reason, many lodges are located just outside of the park, where they can offer drives on the park periphery. At present only two lodges are located in CKGR: Kalahari Plains and Tau Pan. Kalahari Plains Camp is owned by Wilderness Safaris and is the most high-end and exclusive camp, with only 8 tents.
Tau Pan is owned by Kwando Safaris and offers 9 tents. If you opt to stay at one of these, you'll do daily game drives with Wilderness or Kwando guides, and share a vehicle with other guests. You have the option to request a private vehicle, which is done at the time of booking. To do this, you are required to pay for each empty seat. Their vehicles hold a maximum of six guests, so if your party were two people, you would need to pay for an additional four people. You must reserve the private vehicle for the duration of your stay. You cannot opt to have a private one day and a shared the next.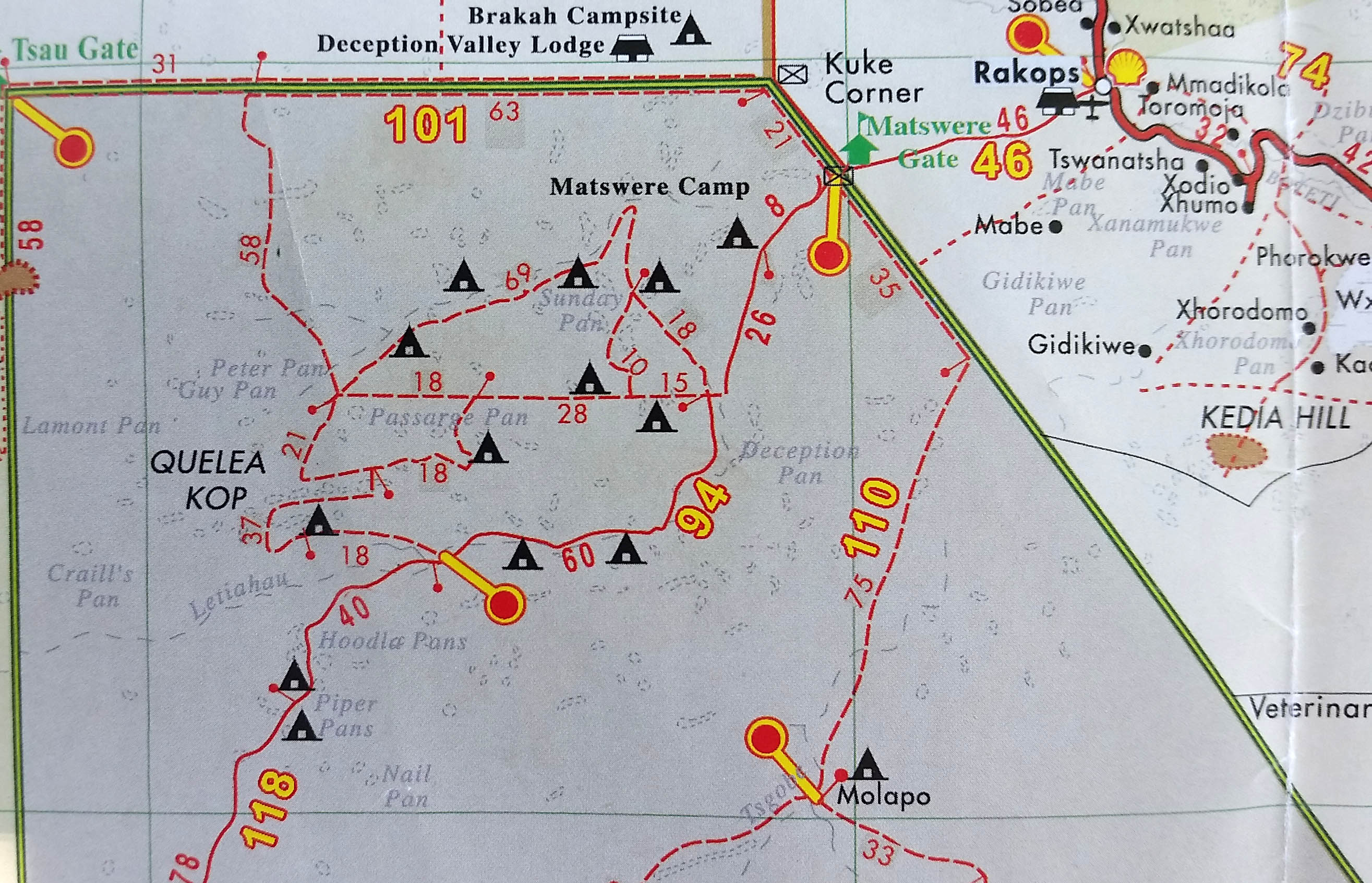 A huge perk of staying at either lodge is they both use charter flights to transport you from lodge to lodge. This shaves several hours of hot, bumpy and usually boring driving time from your safari.
Mobile camping in Central Kalahari
The other option for those who want to stay in the park is to do a mobile camping safari. Most of the campsites are in the northern part of the park, as are the two luxury camps. We stayed in Deception Valley and did most of our drives on the one circuit road. We saw one or two self-drive visitors who were staying at campsites near ours, but we never heard them and only saw them once.
Mobile camping in CKGR can be a great or horrific experience, depending on your expectations. If you don't mind sleeping in a tent in a sleeping bag on a mat, with a pit toilet not 3 meters from your head, then you'll most likely fall into the former group and love it. If you're squeamish about scorpions (they come out at night), don't like the idea of covering your excrement with soil and putting your toilet paper in a bucket, and need a long, hot shower each day, you may wish to stick to the camps.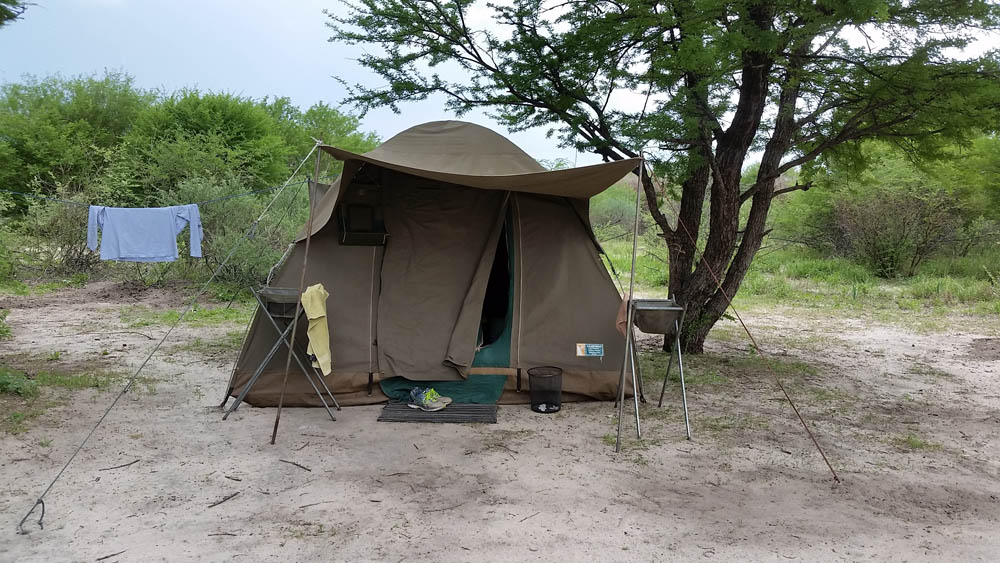 I found the mobile camping to be mostly pleasant and the most authentic bush experience. The hardest part is during the day, when you're in between game drives. We had nothing to do—no pool to dip in, no fan to lie under, and we would lay in our tent and swelter.
Central Kalahari Game Reserve was a highlight of my time in Botswana, and I'm glad I did mobile camping. I would readily recommend this park to anyone who wants to go on a safari and think it's suitable for those who wish to stay in luxury camping, do mobile safaris or do a self-drive safari.
The lack of people and open plains helped me disconnect and focus on the fauna. The only thing I did not like was the long, arduous drives, which, cumulatively, consumed an entire day of safari.
Do you have any Questions about Safari  to Africa  (Tanzania, Kenya, Uganda, Congo, Rwanda, Burundi, Botswana and South Africa)?  Feel free to ask any Questions about Africa, it's easy  Click here and ask any Questions you may have about Africa and our Panel of Travel Experts will be happy to help you free of charge ~ The only Unbiased advice about your Safari!